A personal reflection on Dilys Barltrop by Museum volunteer Adrian Bean
**************************************************
Lillies for Dilys
After more than fifty years, Dilys has a proper memorial.
Devotees of all things Panacean will probably have immensely kind feelings about Dilys Barltrop, Mabel's daughter, who was buried in Bedford Cemetery close to her mother in 1968. Her life is normally seen as a sad one, emphasised by the fact that her grave was unmarked, with no stone to tell her story. It's like having an emotional attachment to a distant relation that you never met, but think of kindly.
For several years I have looked after the grave, so that there have been daffodils, bluebells, tulips and other seasonal flowers to mark the place. At least one other person, unknown to me, also places flowers on her grave. To most passers-by it has just been an anonymous piece of grass; but now there is a headstone. The Panacea Trust listened to my suggestions for an appropriate memorial and kindly financed the project…to be honest, it was like pushing on an open door.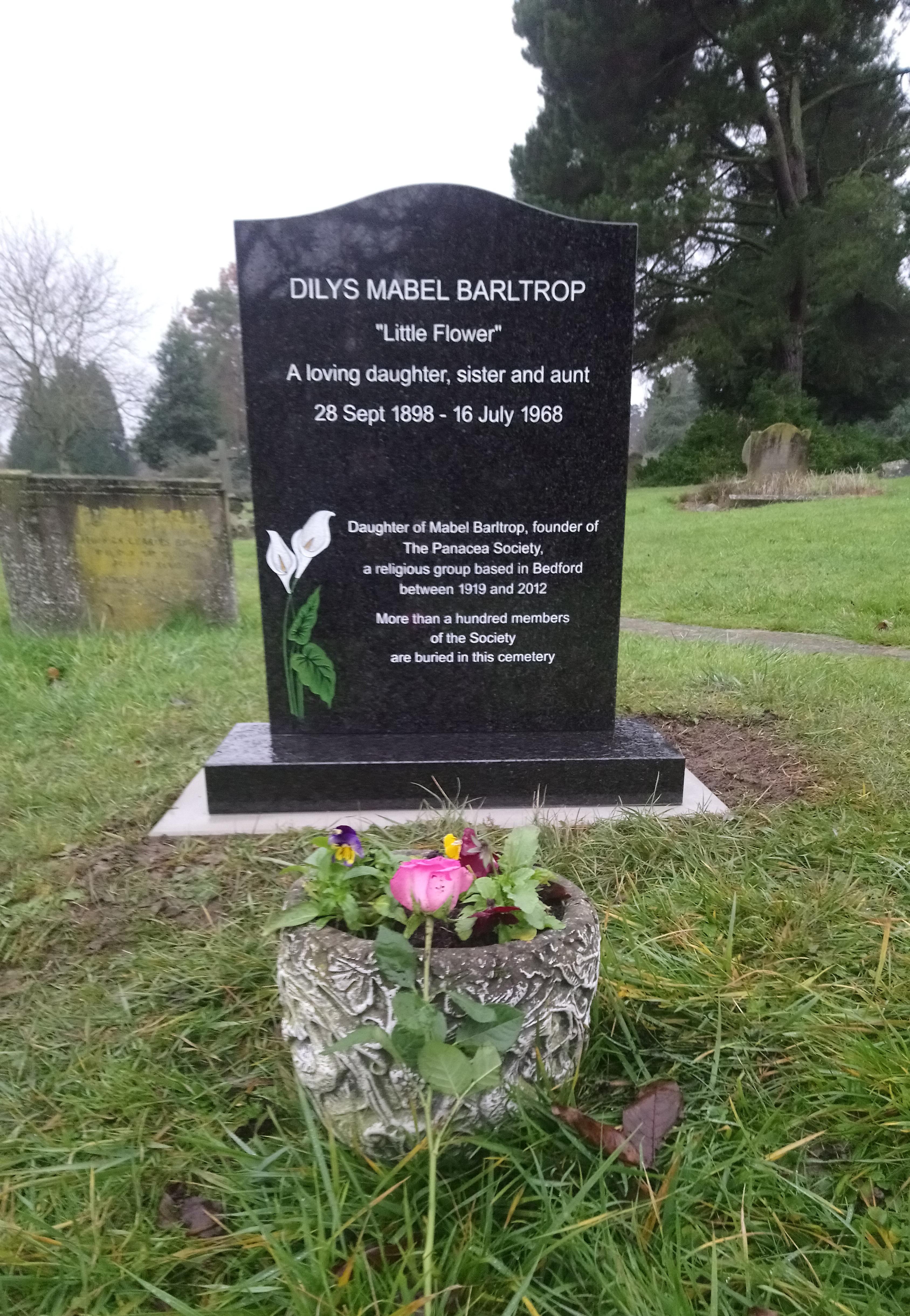 Well under half of those buried in the cemetery are named on a stone, with just 10,000 headstones for over 100,000 people, and most reveal little about the deceased. Most poor people only had a wooden cross, and many stones have also decayed over the decades. Generally, epitaphs are short and mundane, but some have very carefully chosen words. One man is described as "A perfect son, husband and father" which is quite a recommendation. My favourite is "A quiet kind man, who told a good story, loved a joke, and lit up our lives."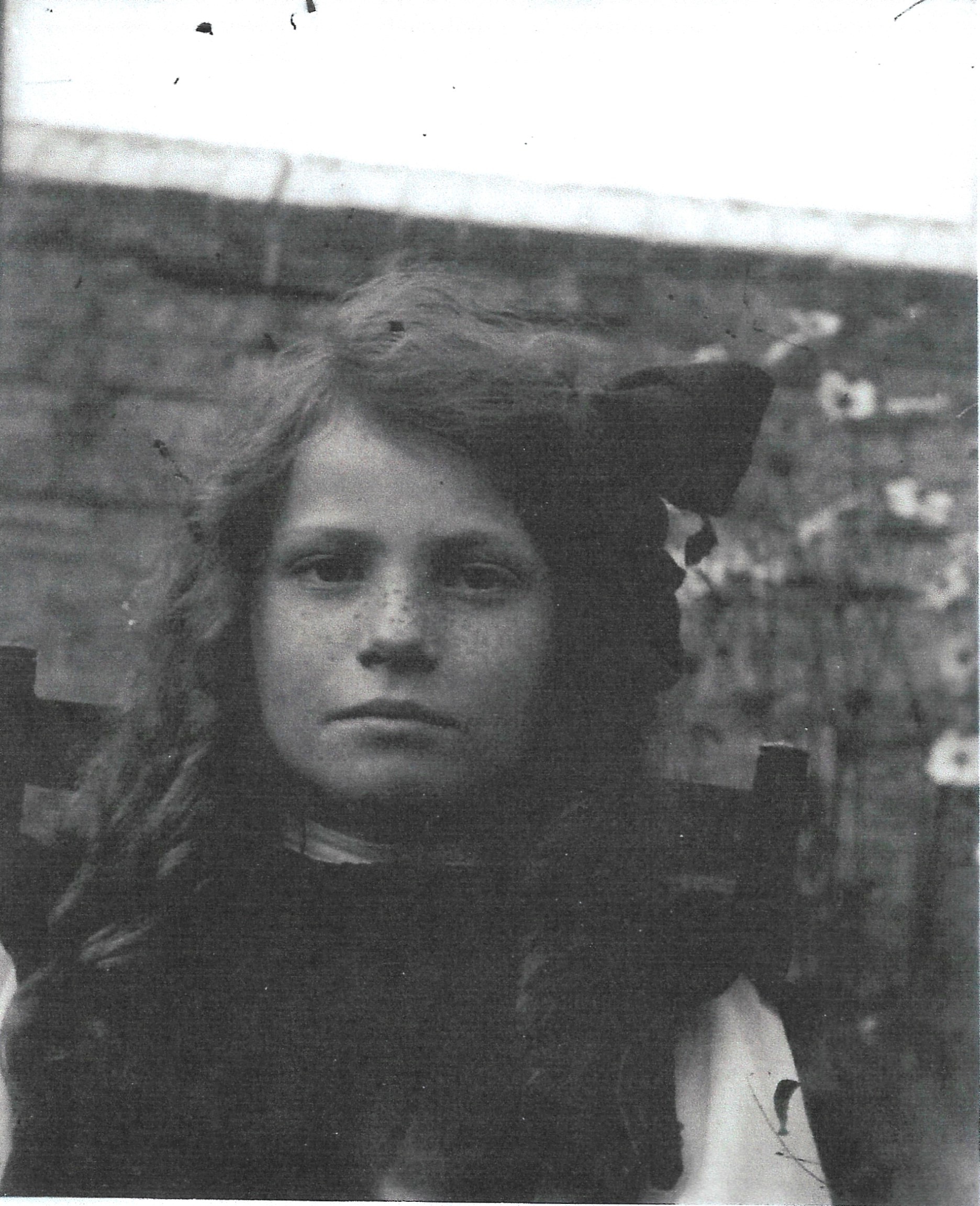 Like other family members, Dilys suffered from chronic depression, sometimes very debilitating, but she was not a classic helpless "victim" as she had periods of living away, learning a career, and happy times with relations in the Bull family, with holidays on the South coast. She might have had a boyfriend at one point. She contributed to the Community via her love of gardening; she was officially the Society's "Head Gardener" and was referred to (especially by her mother) as "Little Flower." She had happy times with her niece, Anna, who still remembers playing with her Aunt Dilys. There are many photos of Dilys looking happy…but also some where she is clearly disturbed. Her poems also hint at her illness.
It is doubtful whether living in such a claustrophobic and intense environment improved her health, and the members' actions in trying to help her can be interpreted either as being caring (by giving her constant companionship) or completely uncaring. Her brother Adrian tried to "rescue" her as he felt Emily Goodwin in particular was virtually holding her a prisoner. The general opinion is that she had neither the willpower nor money to leave as she knew she was restricted by her illness.
She was always loyal to her mother, but became disillusioned with the Society, disowning them, and died a recluse at 36A The Grove. Diary entries show that she could curse and swear and act irrationally if she felt she was being controlled, but her life was not melodramatic or scandalous…just very sad. Her funeral probably had few mourners.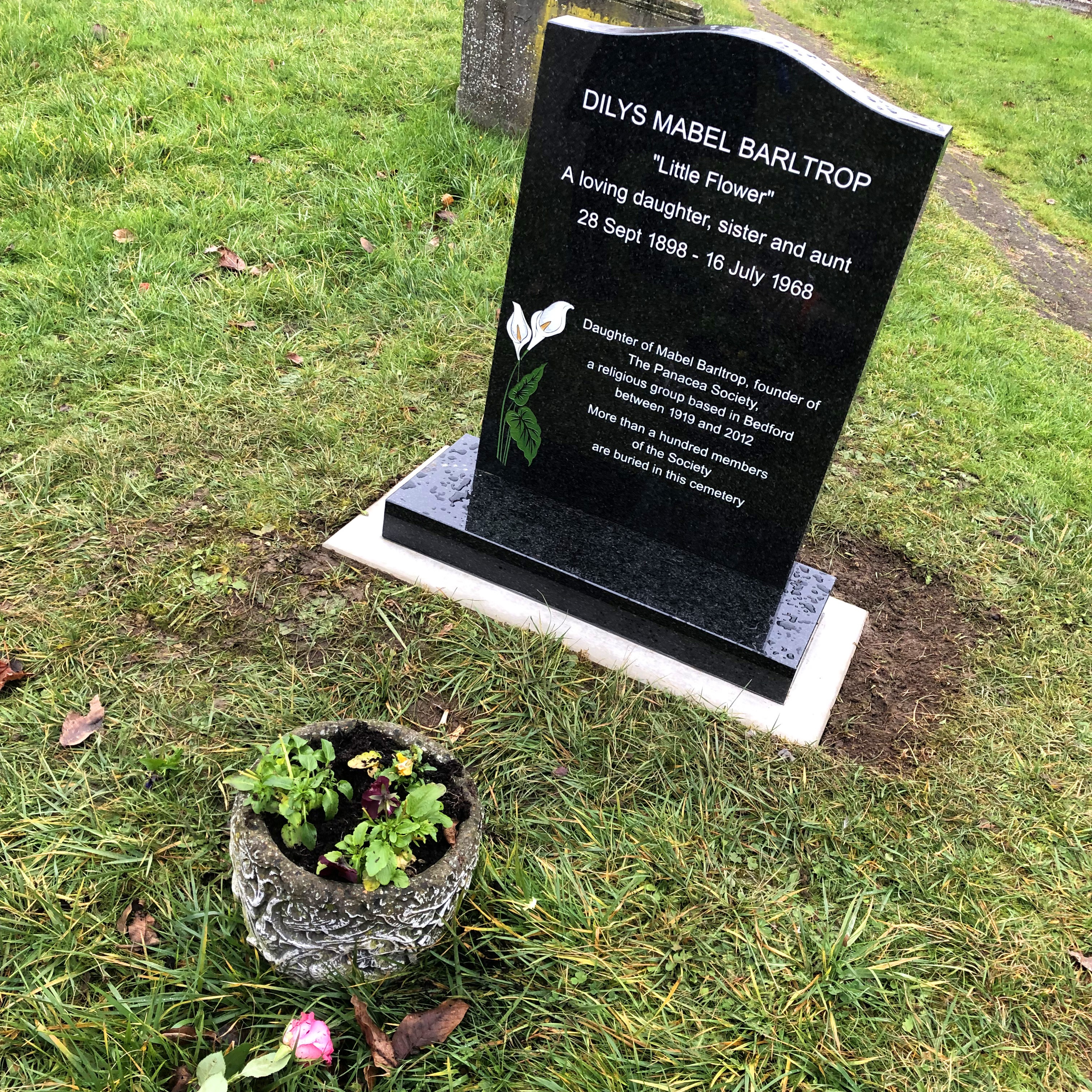 Her headstone tells her story. On headstones, Lilies are often taken as a symbol of Innocence, especially for children.
Spring Rain ( by Dilys Barltrop)
Soft and slow falls the rain,
(Will the sun shine again?)
Gentle droppings from leaves
From the spouts, from the eaves,
And a whispering song,
In the gutters along.
Hard and fast falls the rain,
With no gentle refrain,
But a murmur that beats
On the roofs, on the streets,
In my heart, in my brain-
Bringing something of pain,
Stirring fanciful fears,
And unreasoning tears.
Soft and slow falls the rain,
Then the sun shines again!
The Panacea Charitable Trust gives generously to organisations that help those with mental as well as physical illnesses.
**************************************************