Originally posted here: bedfordindependent.co.uk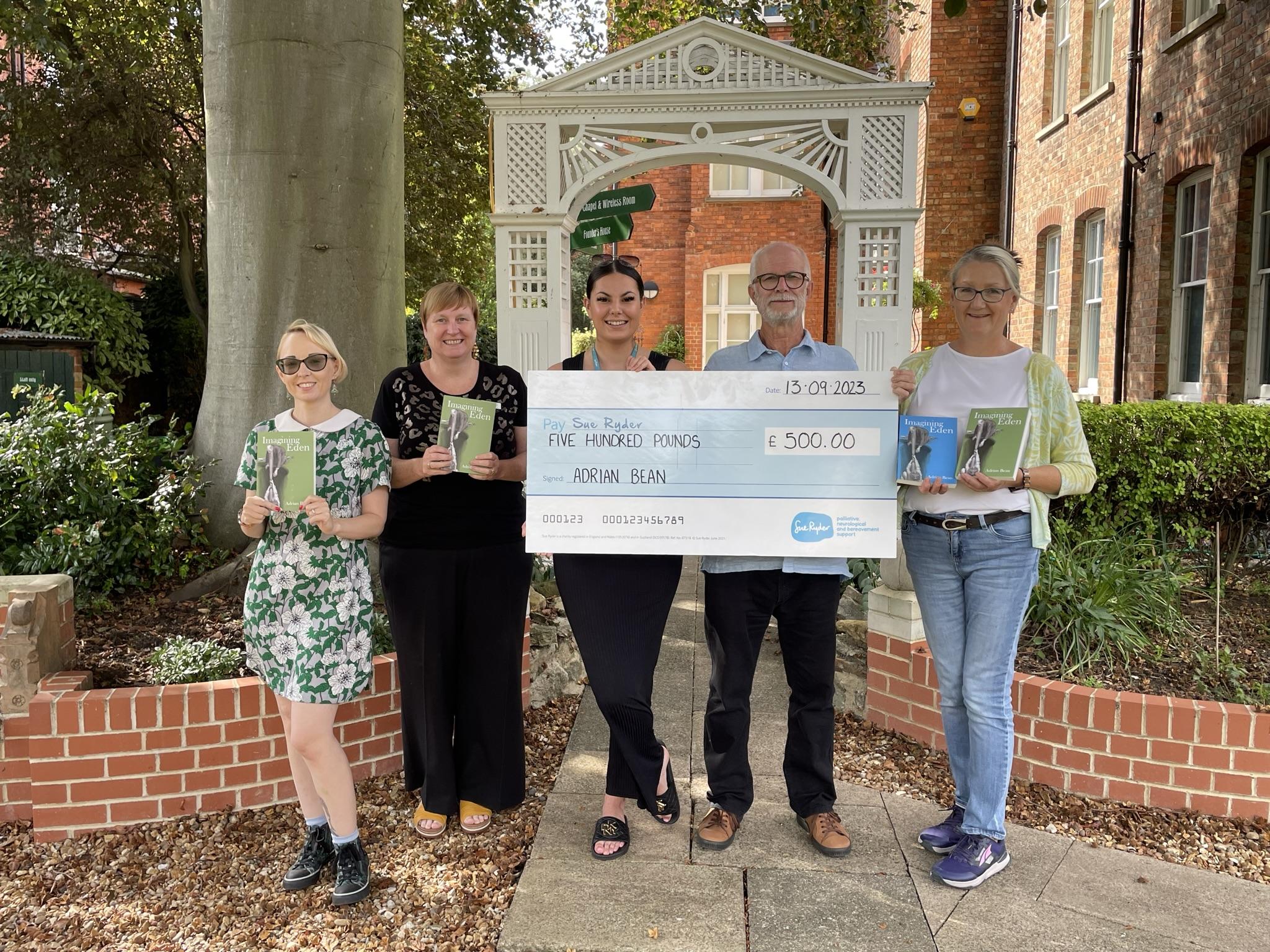 Victoria Kahl & Zara Matthews - Panacea Museum, Portia Willock-Bruce - Sue Ryder, author Adrian Bean, Jenny Marshall - Eagle Bookshop. Image: Panacea Museum

A volunteer at Bedford's Panacea Museum has presented a cheque for £500 to the Sue Ryder St John's Hospice, thanks to the sale of his book about the secretive religious society.
Adrian Bean, who has volunteered at the museum for eight years, published his book, Imagining Eden in 2018.
Since its publication, all profits from the book have been given to the Hospice and to the charity C.A.L.M. (Campaign Against Living Miserably) which works to promote men's mental health.
Adrian presented the latest round of proceeds, a cheque for £500.00 to Portia Willock-Bruce, the Community Fundraising Officer for Sue Ryder.
"As a charity Sue Ryder is heavily reliant on the generosity of supporters like Adrian and we are extremely grateful to him and The Panacea Charitable Trust for their ongoing support," said Portia.
The money raised will help our specialist teams to provide expert and compassionate palliative care and bereavement support to more people; it will help us be there when it matters."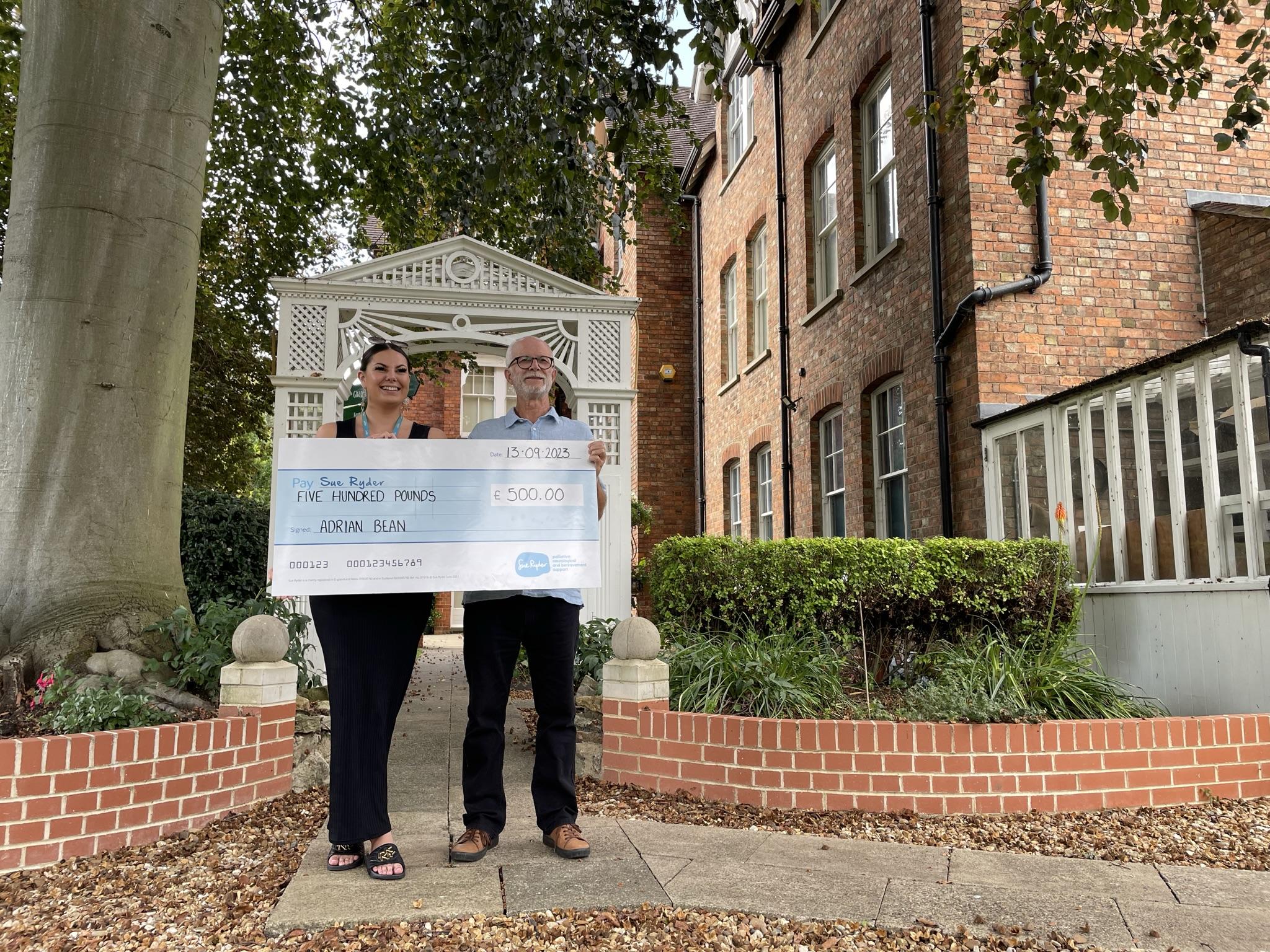 Portia, Adrian and the very special cheque!

Ms Willock-Bruce also noted that Adrian Bean had participated in the weekly fundraiser 'St John's Hospice Lottery' since 2016 which has brought them a further £900, in bringing his total over the years to £2,000.
Copies of Imagining Eden are sold in the reception of the Panacea Museum , and at the Eagle Bookshop on St Peter's Street.

The museum, and Adrian's book, tell the story of the Panacea Society – a religious community formed in the early twentieth century.
For 90 years, members of the society quietly lived, worked and worshipped God in their community. The society's name was familiar to many through their national advertising campaign to open 'Joanna Southcott's Box' and their healing ministry- the 'panacea' from which their name was taken.
The Society ended in 2012 when the last member died, and became the Panacea Charitable Trust. The Trust works to alleviate poverty and sickness and gives social related grants. The PCT is also a founding partner of Bedford Giving.

The Panacea Charitable Trust has donated over £56,000 to Sue Ryder since 2007.
The Panacea Museum is open Thursday – Saturday, 10am – 4pm in November, reopening February 2024.
Entry to Museum is free, with no need to book.
Learn more about the work of St John's Hospice here: www.sueryder.org/stjohnshospice