Panacea Linen
written by Museum Director Zara Matthews
The Panacea society carefully stored multiple types of domestic linens, such as table cloths, tray cloths, doilies, napkins; these linens are distinct from the special Panacea linen which was cut into small squares for healing.

Many of the domestic linens had been stored in less than ideal conditions before they came to the Museum. The museum opened in 2012 with many items transferring to the museum collections some years later as the houses were cleared following the death of the last member.
Each item tells us something about the Panacea Society, their values and beliefs. The Society's founder Mabel Barltrop/Octavia was born in 1866 into a middle class home, and she was keen to ensure that members of the Society followed a strict code of propriety, and this included using the correct linen for the purpose and occasion.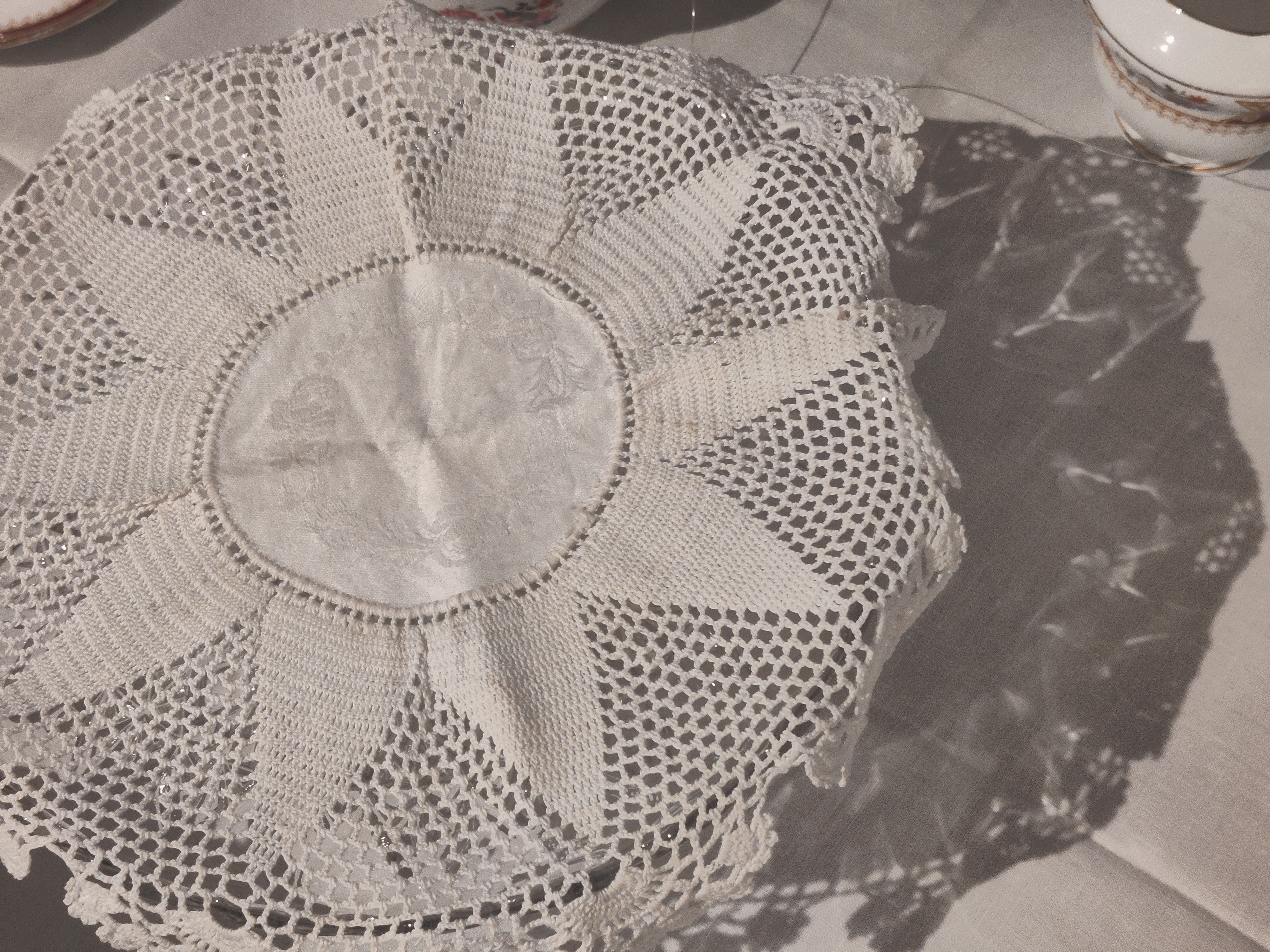 Many of the linens were repaired so they could be kept in use as long as possible. For example, there is a bedsheet that was "side-to-middled", and other sheets and cloths have patches cut out and replaced.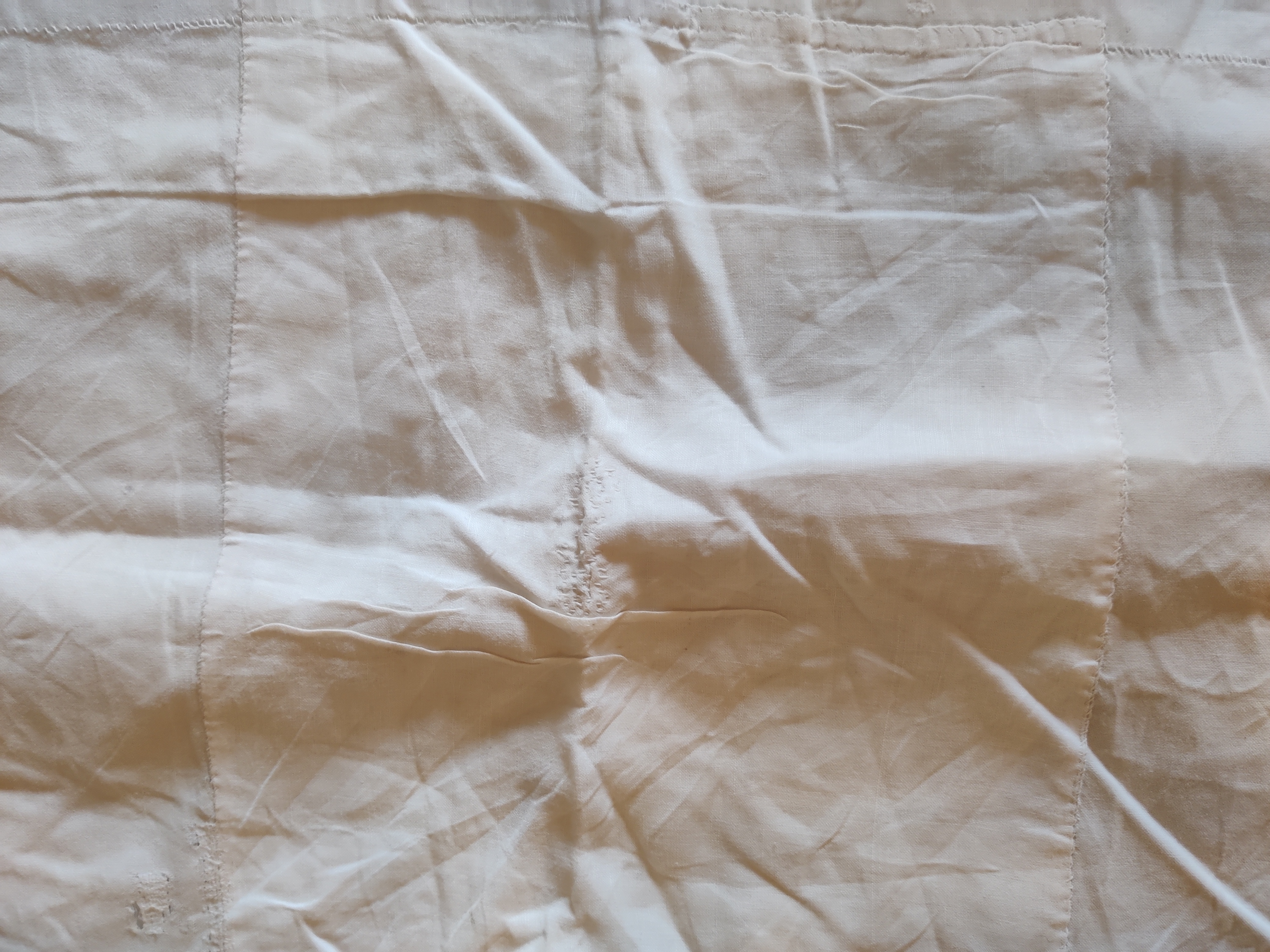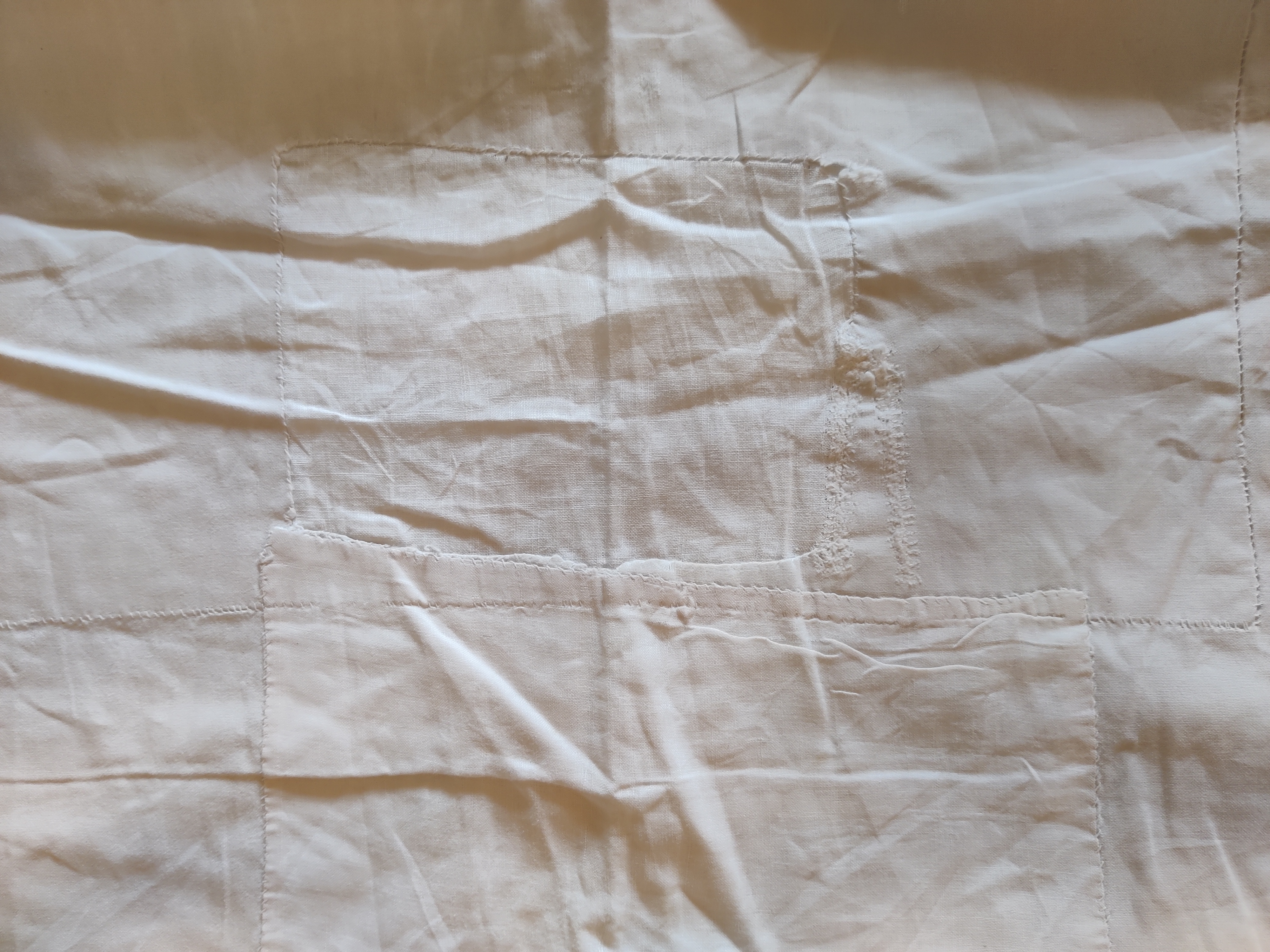 'Side-to-middled' was a way of prolonging the life of a bedsheet, and also bath towels or any larger item of cloth. Once the sheet or towel is worn in the middle, and before it has worn through, the sheet is cut in half and the outer edges sewn together.

The red threads in one corner are probably laundry marks, as the larger linens were most likely sent to a commercial laundry for washing. When the laundry received items, each would be marked in such a way as to ensure it was safely returned to the owner.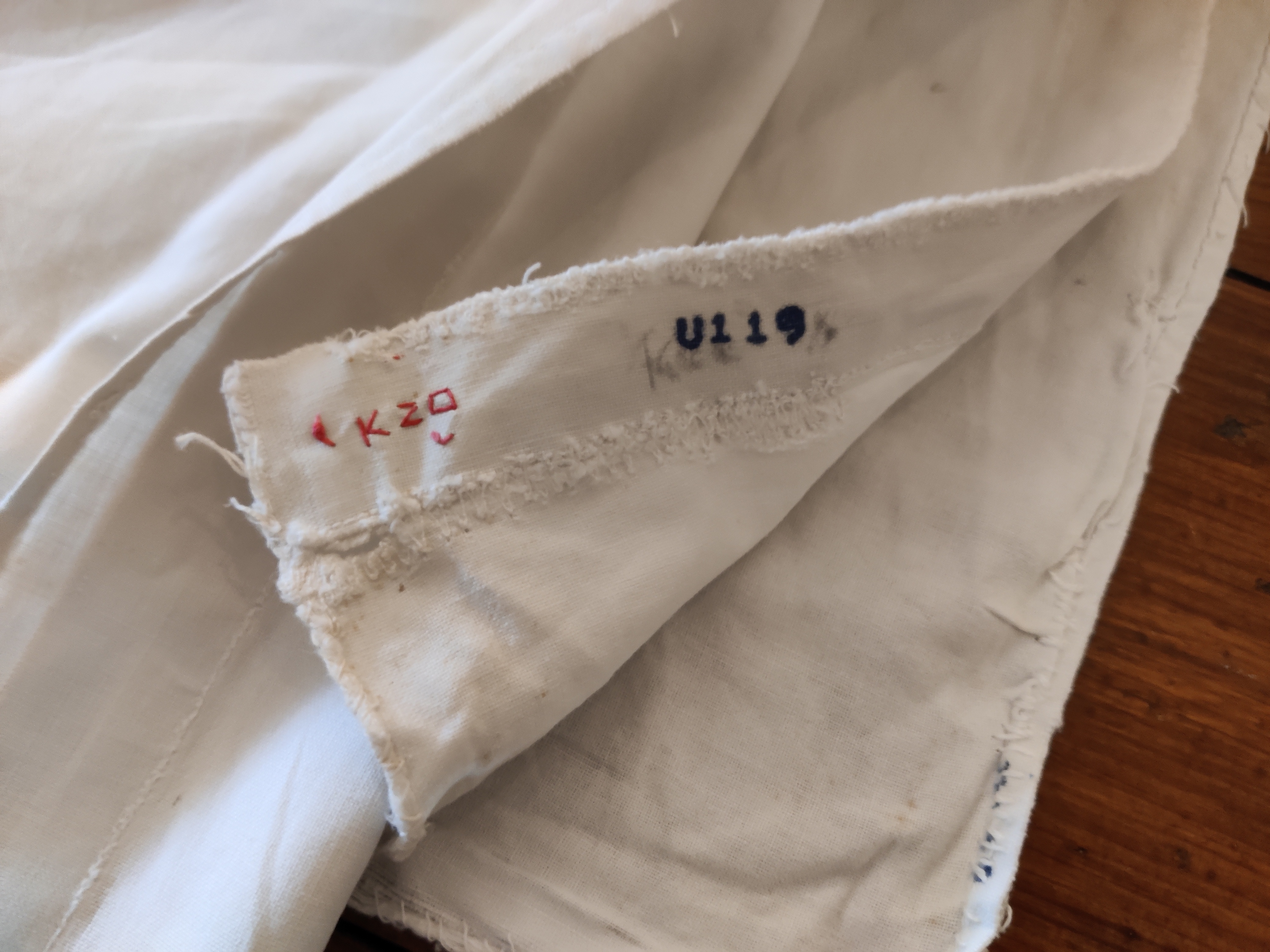 In preparing for the exhibition we did wash several items. Some we were able to put in a washing machine on a cold delicates wash. Others needed treating more carefully.
This embroidered table cloth was washed in a bath, in lukewarm water with a mild laundry detergent. The water in the first bath was brown, like a strong cup of tea! Once washed the cloth was line dried away from direct sunlight, and it was then ironed on a low heat.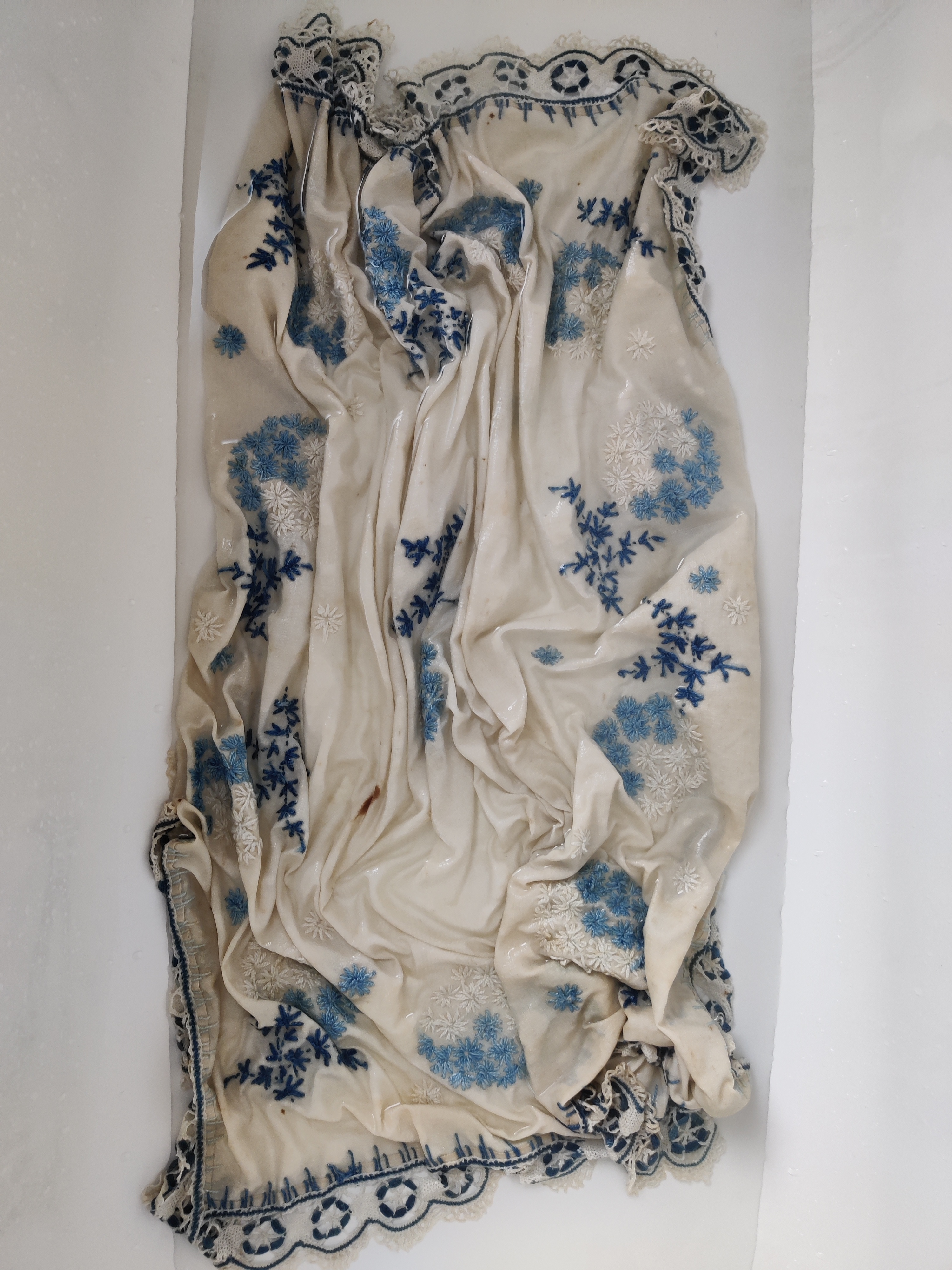 Many detergents contain strong chemicals to make them effective, and for clothes and linens at home many of us use them all the time; for museum collections though we need to preserve the life of the object for as long as possible and so use gentle products often diluted.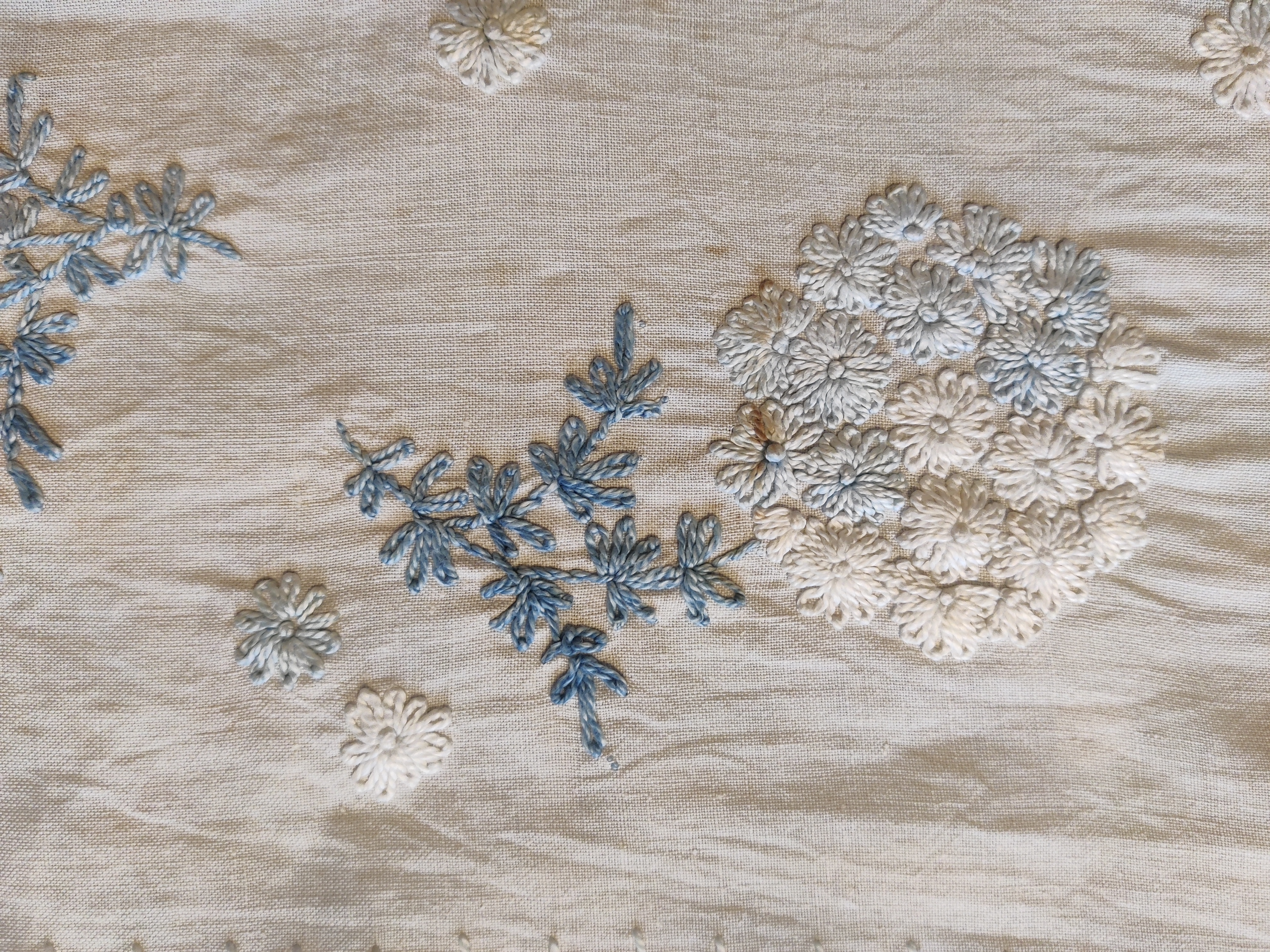 This tablecloth was probably made in the 1930s, although we are not sure of the exact date. It is made from a square of plain fabric which is then embroidered and has a lace border stitched in place all around the outer edge. The stitching is so neat it is difficult to tell which is the best side.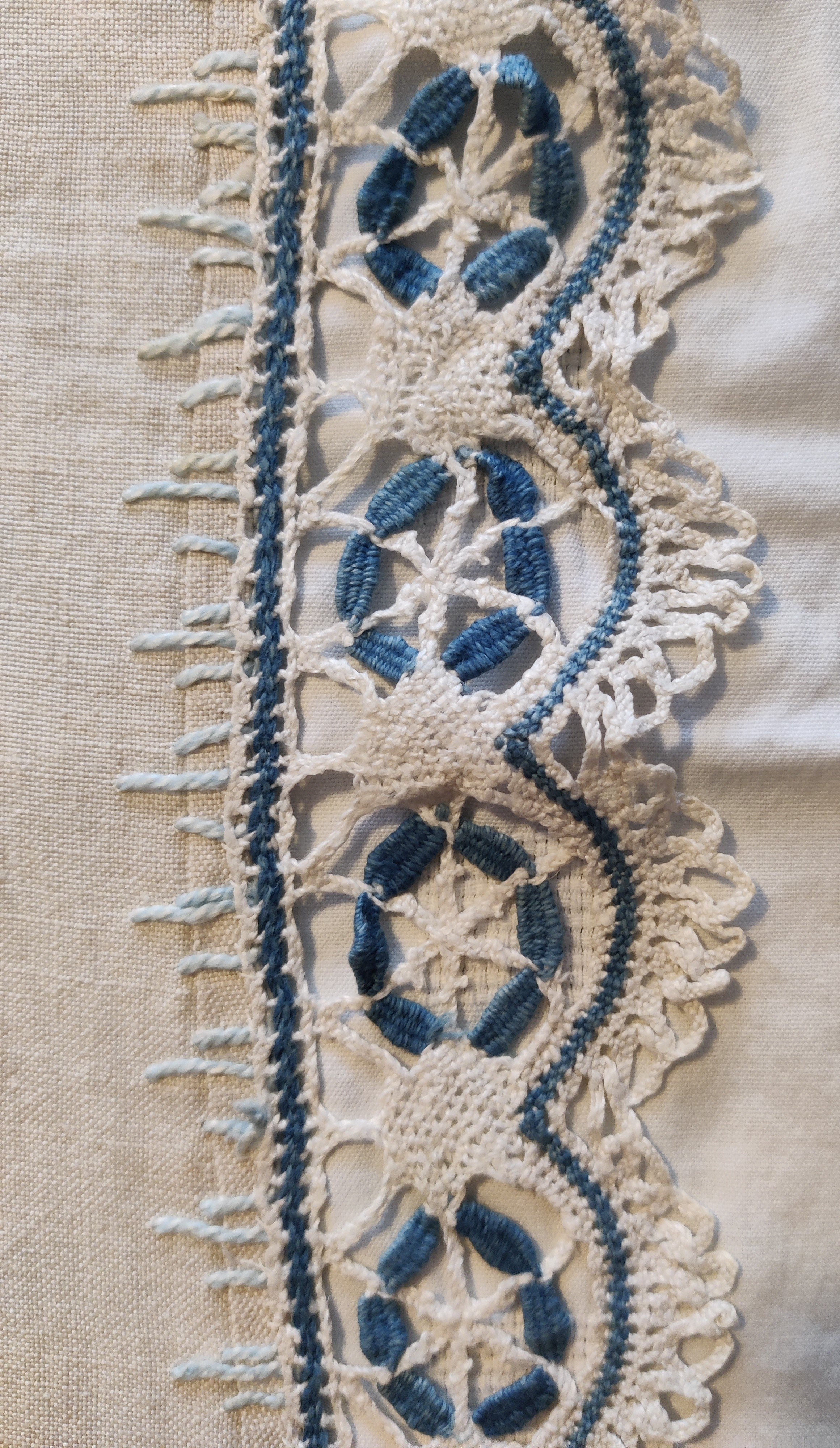 Further Information
Tablecloths
https://www.museums.norfolk.gov.uk/collections/collections-search?searchTerm=tablecloth
Laundries
https://bedsarchives.bedford.gov.uk/CommunityHistories/Shefford/SheffordLaundryCompany.aspx
https://www.pressreader.com/uk/family-tree/20220812/282415583027443
https://warwick.ac.uk/services/library/mrc/archives_online/digital/tradeboard/laundry/
Afternoon Tea
https://www.britishmuseum.org/blog/tea-rific-history-victorian-afternoon-tea