Printing, Writing and Art
written by volunteer Charlotte Hymers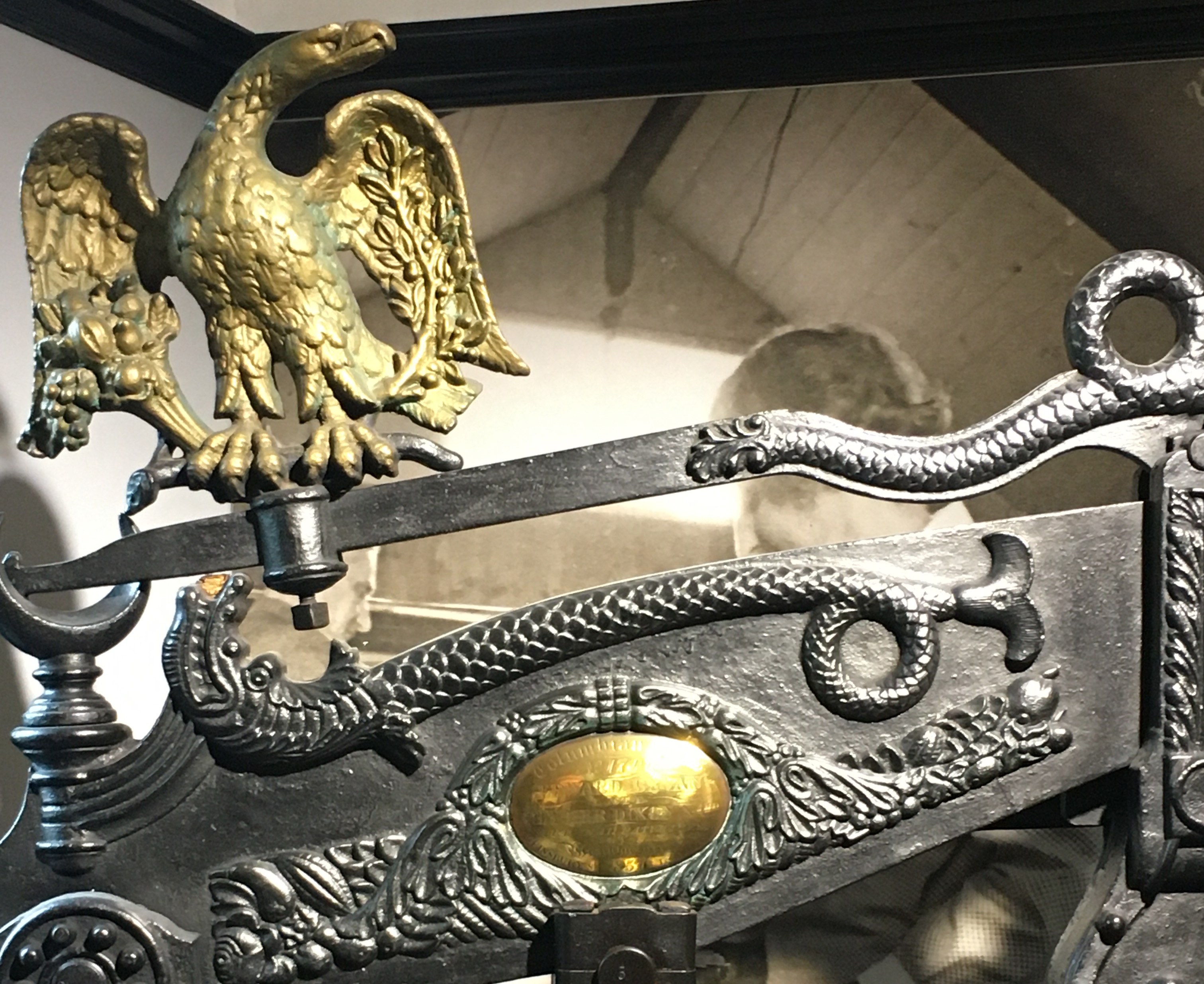 Our press, photographed by volunteer Lauren Saunders-Love
The antique press at the Panacea Museum is a Columbian Printing Press from 1857.
The Columbian press is a type of hand-operated printing press invented in Philadelphia, United States by George Clymer in 1813. The cast iron press was designed to allow a whole newspaper page to be printed in a single pull for the first time. Clymer's patriotism is apparent in the American symbols he chose to decorate the presses, such as the bald eagle. The decorative symbols on the press also represent the functionality of the press. The caduceus, which is the staff of Hermes, the messenger of the Ancient Greek Gods, relates to the use of the press to share information and further communication.

Due to its successful design, Columbians continued to be made as late as the early-20th century, 90 years after their introduction. Of the thousands made, 415 surviving presses were recorded in a world-wide census compiled between 2013 and 2017. Examples of Columbian presses can be currently found in 29 countries. Around half of the presses are in the United Kingdom.
Clymer's Columbian presses were widely used in European printing offices during the 19th century, and today they are found in a number of European museums.
The Panacea Society and Printing
The members were very active in printing and publishing, even running a separate site called the Garden Press to handle their needs. They produced thousands of leaflets, pamphlets and books. The Columbian Press was usually used to make mock-ups and drafts.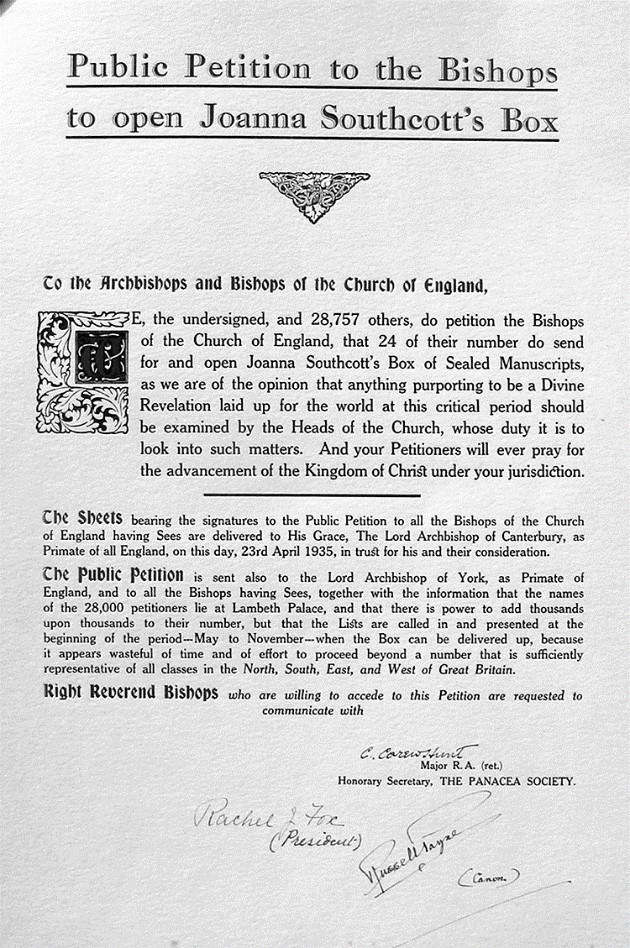 One of the Panacea Society's leaflets, pressurising the Bishops of England to open Joanna Southcott's Box

Art sessions on the Columbian Press

The Panacea museum hosts an art session monthly (on a Saturday), where you can make press- print art on their antique press. The next session is 25th March and is concentrating on spring and flowers; so come along and create some art for your wall or even as an Easter gift!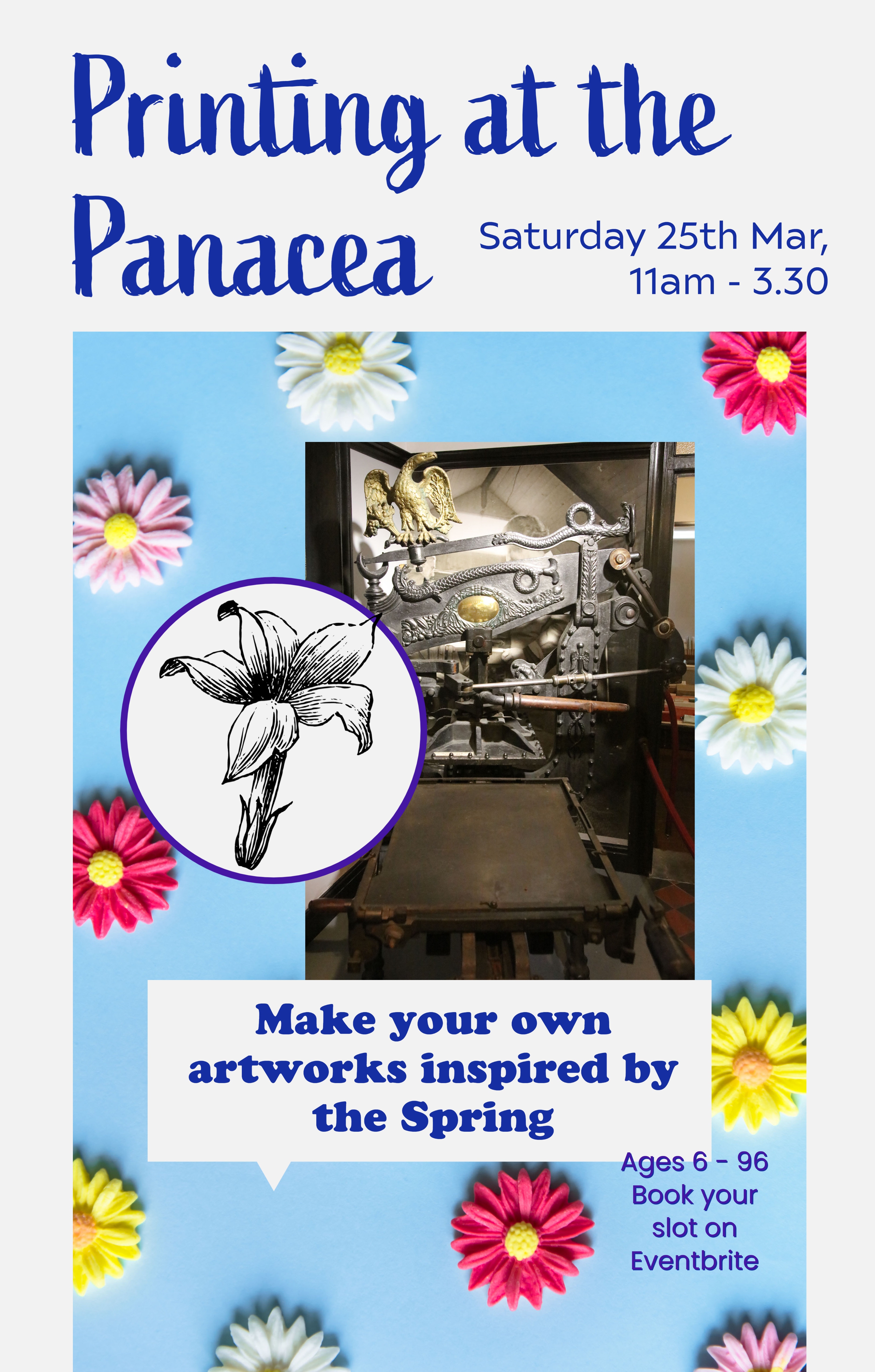 These art sessions are bookable via http://www.panaceamuseum.org/events
There is also a drop-in session in the afternoon 2pm -3.30pm.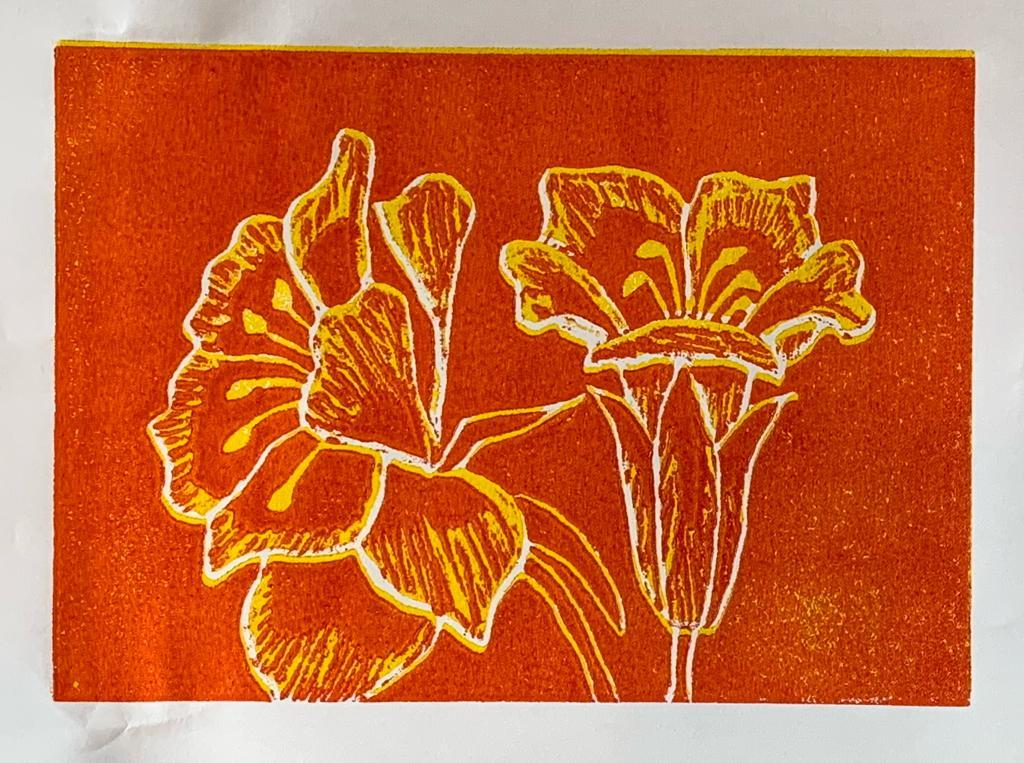 Example of press-print art produced in one of our sessions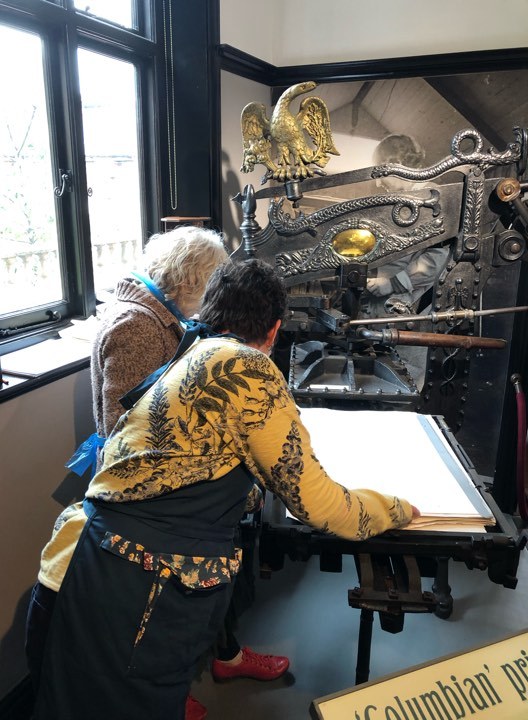 Printing Press in use at the Panacea Museum

References –
1824 Columbian Press — International Printing Museum (printmuseum.org)
Smithsonian Institution | Home (si.edu)
Clymer's Columbian Press, Perhaps the First Great American Contribution to Printing Technology : History of Information