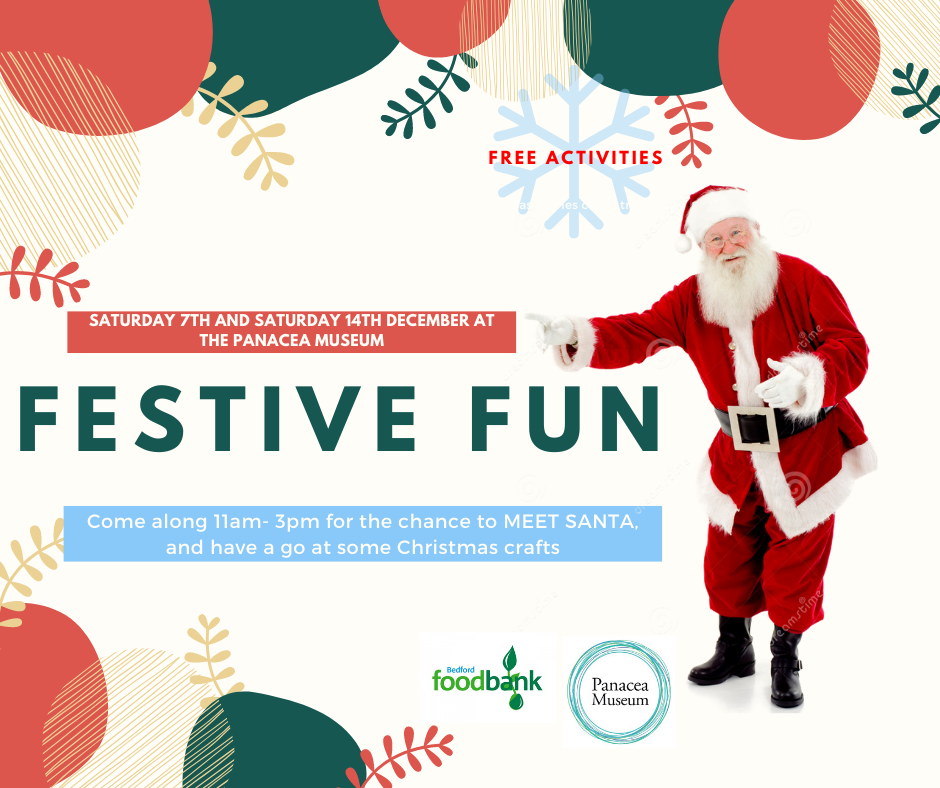 Visit the Museum on 7th or 14th December for the chance to meet Santa Claus!

11.00-12.30 and 13.00-15.00: Meet Santa and receive a small gift. Please note each day will be restricted to 50 children.

We are asking for toiletries for Bedford Foodbank (or a suggested donation of £4) so please bring something along with you.

FREE ACTIVITIES:
11.00-15.00
Make Christmas cards on our Printing Press
Make paper decorations in the Restored Kitchen
Colouring in, and Christmas ink stamp fun in the Chapel
Post your letter to Santa- in the Chapel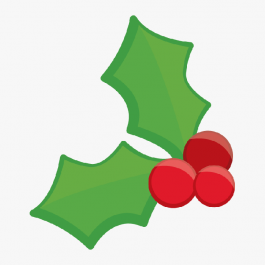 List of items required by Bedford Foodbank:
WASHING UP LIQUID
LAUNDRY WASHING TABLETS
MULTI-PURPOSE CLEANING SPRAY
SHOWER GEL
DEODORANT (MALE+FEMALE)
SHAMPOO
TIN OPENERS
SECONDHAND SAUCEPANS (CLEAN)