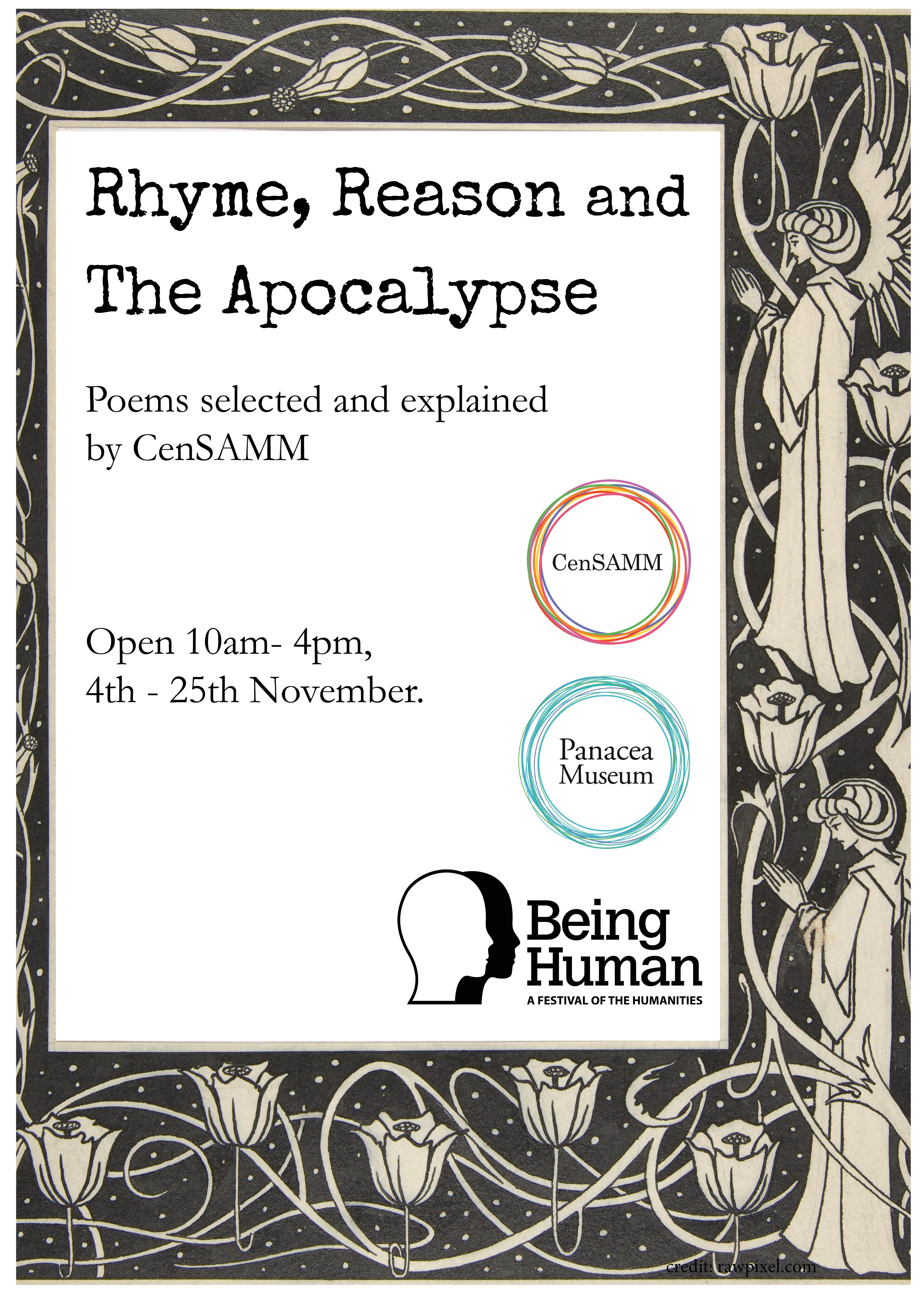 The exhibition will be particularly suitable for those interested in religion, social history and women's history, and will be a useful resource for Sixth Form students studying related subjects.
The Panacea Museum is an appropriate venue for discussions around The Apocalypse, as The Panacea Society was formed here over 100 years ago, ending in 2012. This Christian group believed that the end times were imminent, and looked forward to immortality in their own Garden of Eden here in Bedford.
The Panacea Charitable Trust operate both the Museum and the Centre for the Critical Study of Apocalyptic and Millenarian Movements (CenSAMM). CenSAMM promote high quality critical and academic research into apocalyptic and millenarian movements across time, place and culture. The Panacea Museum and the Academic Co-Directors of CenSAMM have organised this event as part of the Being Human Festival.
The exhibition will be accompanied by two free talks- details below. Please note booking is essential for these talks.
Being Human Festival, the UK's national festival of the humanities, takes place 9–18 November 2023. Led by the School of Advanced Study, University of London, with generous support from Research England, in partnership with the Arts and Humanities Research Council and the British Academy. For further information, please see www.beinghumanfestival.org
To learn more about CenSAMM visit their website here: www.censamm.org
The exhibition is open 10am- 4pm, 4th - 25th November with free entry.
Last entry to the museum is 3.30pm.
Free bookable lunchtime talks accompany the exhibition, on 9th and 16th November.
Book your tickets here: panaceamuseum.org/events